Next-generation combined testing for gNodeBs and eNodeBs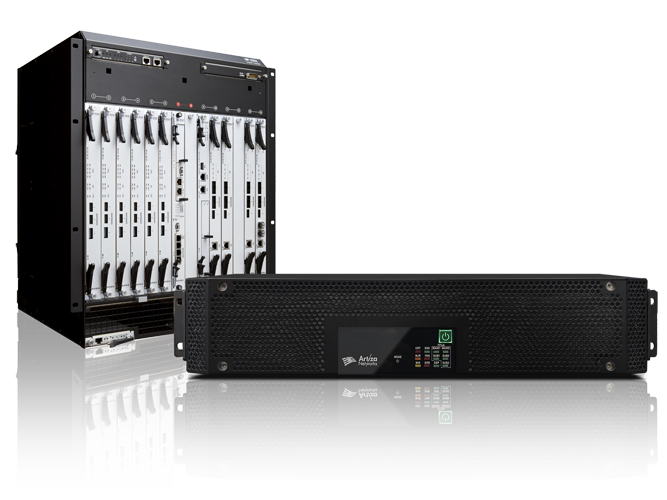 The DuoSIM-5G tests the function and performance of gNodeBs (gNB) and eNodeBs (eNB) to help network operators and equipment vendors create and develop 5G radio access networks. It is the latest model in Artiza Networks' award-winning DuoSIM line of base station testers, which have led the industry through the adoption of LTE, LTE-A, and LTE-A Pro. The DuoSIM-5G test platform is adaptable and readily scalable to deliver first-to-market solutions based on 3GPP 5G New Radio (NR) standards.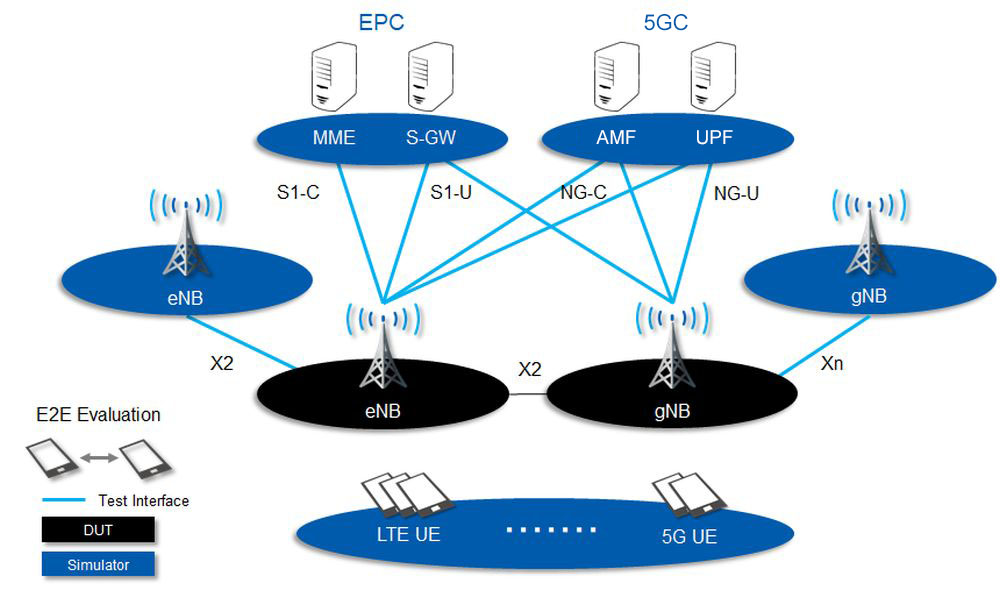 High-Performance Standards
The DuoSIM-5G supports combined testing of LTE/LTE-A and 5G networks. In line with 3GPP's releases of Non-standalone (NSA) and Standalone (SA) 5G NR specifications, the DuoSIM-5G simulates thousands of UEs across multiple LTE and 5G cells, generating diverse traffic and thousands of calls per second.
DuoSIM users develop and operate the world's most advanced mobile communication networks. From early-stage functional testing to high-capacity performance testing, the DuoSIM-5G stays ahead of expectations with cutting-edge features and full support for all LTE bands as well as sub-6 Ghz and mmWave (above 24 GHz) spectrum for 5G.
Performance Testing
5G SA / NSA modes
C/U-Plane traffic models
Dual Connectivity
Carrier Aggregation, MIMO
Network slicing
Handovers
Wrap-around testing
Multi-RAT


Flexible Fronthaul Interface
O-RAN/split option 7
Split option 2
RF


Application Testing
VoNR, video streaming, web browsing
Voice/video quality evaluation
Throughput, packet loss, delay, jitter


5G Enabling Technologies

eMBB
High-throughput use cases such as AR, VR, immersive video streaming, and smart homes and offices will demand that your network delivers the blazing speeds promised by 5G. Ensuring this quality of experience means verifying key technologies such as mmWave, Carrier Aggregation, Dual Connectivity and Network Slicing.

URLLC
New requirements for connected cars, industrial IoT and remote medicine require 5G networks to maintain nearly 100% uptime with millisecond latency.
To meet these requirements key technologies must perform together flawlessly even under stress: 5G C-Plane Improvements, 5G Core Networks, Network Slicing and End-to-End Testing.

mMTC
Smart logistics and connected cities will require networks to handle upward of one million connected devices per square kilometer. Achieving this unprecedented level of connectivity requires validating 5G C-Plane Improvements, Network Slicing, Latency and Multi-RAT performance.