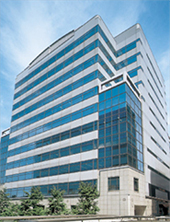 Artiza Networks is the leader in 3G, 4G, and pre-5G radio access network (RAN) and core network (CN) node testing. For over 20 years, Artiza has collaborated with the industry's top vendors and operators in testing the RAN and core network nodes of the world's most advanced cellular networks. We cooperated with a major vendor and operator in Japan to perform the first ever experimental trial of LTE technologies. Since then, our high-density load testers have dominated the Japanese market, and set the standards for our global partners.
Our extensive engineering resources include PCB and FPGA/DSP development in wired and baseband formats, as well as highly skilled firmware and software engineers. Through innovative, in-house development of products and solutions combined with our award-winning customer support and a sales force versed in mobile network technology, Artiza meets the full range of customer needs.
We are proud of our world-class line of testing solutions, which have continued to lead the market through its implementation of 4G, and are preparing to help build the future with 5G.
Artiza's customers include mobile network operators, network equipment manufacturers, system integrators, and other types of companies in the telecommunications industry.
Thanks to the relationships we have built, we have steadily grown our network of customers and business partners, delivering test products to over 500 companies worldwide since our establishment more than 20 years ago.